July2010-Aug2012
Photo Blog
Archive Photo Blog and Diary page
Various photo happenings and a few thoughts along the way.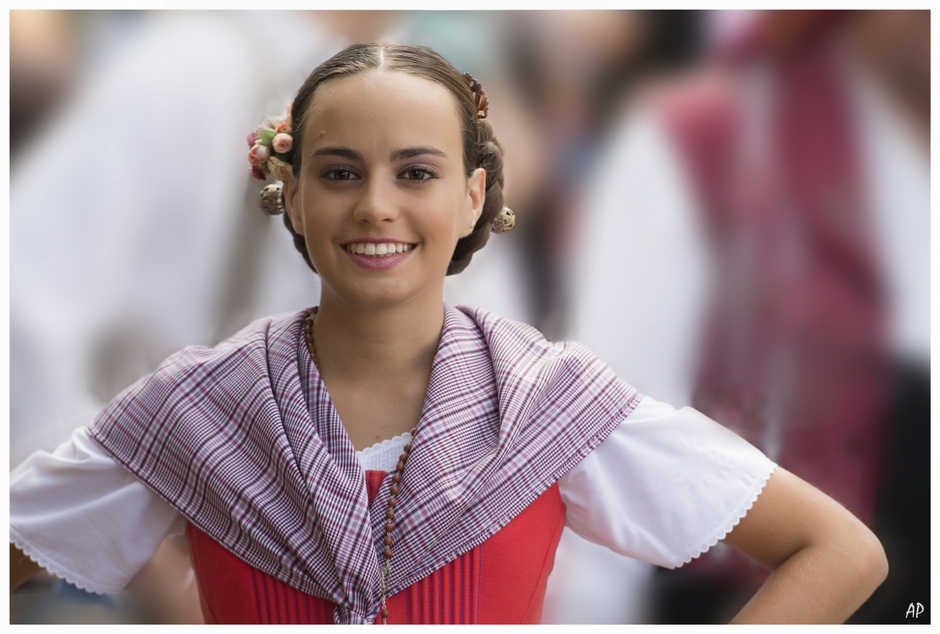 A Traditional Spanish dancer with the group 'Tradicional Dances l'Arenilla' at Alnwick International Music Festival this August.
Nikon D800 camera with 70-200mm f2.8 VRII lens.

August 2012

The beginning of August is the time for the annual Alnwick International Music Festival. This is a time when groups of musicians, dancers and singers from all over the World converge on the small County and market town of Alnwick in Northumberland to present a unique festival of traditional and international song and dance.

The Festival has been a personal photographic project of mine for many years and is the perfect opportunity to capture a snap shot of the many and varied traditional costumes, songs and dances from countries as far apart as Mexico and Russia, South Korea and Spain.

This, of course, is also the year of the London Olympics and it would seem that the spirit of peace and friendship between nations has been upheld, at least by the athletes involved. Exactly the same can also be said of the Alnwick Festival: groups from all over the World came together and had fun in an atmosphere of simple and uncomplicated friendship. Oh for a World without politicians!!

The atmosphere of cultural exchange in Alnwick was exemplifed and came very much to the fore in the photo on the right. The Union flag theme, right down to the ipod case, is modelled very capably by a member of the long established and highly acclaimed Russian traditional group ' The Family Tradition Ensemble'.

This girl will go far!!

More photos to follow.

Photo: Camera Nikon D800. Lens: 70 - 200mm f2-8 VRII.

More photos by various people can be found at the Festival Flickr site at:
http://www.flickr.com/groups/alnwickmusicfestival/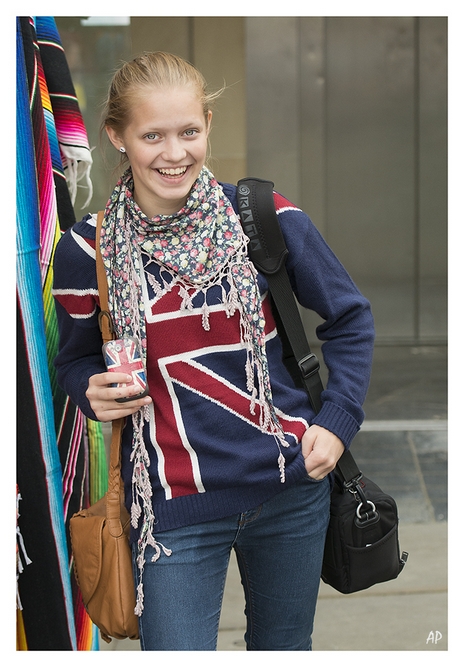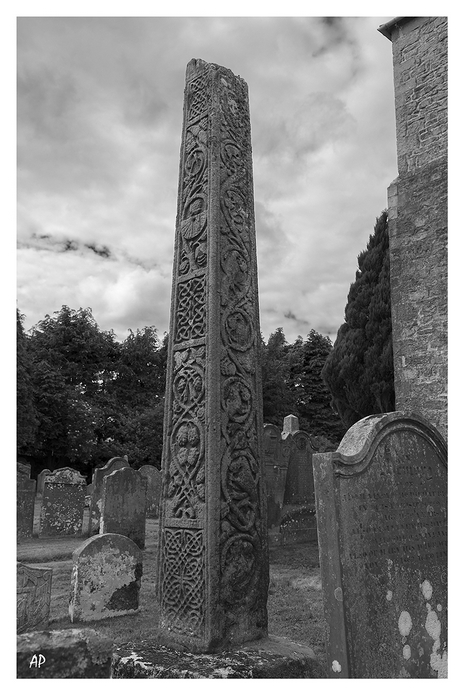 July 2012


Despite an increase in temperature, the July weather in Northumberland continues in much the same vein as June; dull and damp, with the occasional glimpse of the sun. However, on a slightly more promising day and on a visit to Cumbria, a county where I previously lived for over 20 years, I went on an excursion to the north of the County and to places that I had not visited for over a quarter of a century.

Amongst the places visited, in this little known area of Cumbria, was the hamlet of Bewcastle and in particular the church. In the graveyard stands the Bewcastle Cross. This is a magnificent example of the stone mason's art. Although the cross has lost the cross itself, the supporting column that remains is a spectacular example of the Anglo-Saxon Celtic influenced art of the period. Even today every self respecting artist, be they painter, photographer, musician, potter or mason etc, would like to feel that, in their life time, they have left a little of their work for future generations to enjoy. The Bewcastle Cross was created in the 7th. Century, some one thousand three hundred years ago. I wonder if, at the time, the mason was even aware of the significance his work would have for generations so far in the future? It certainly makes you realise how temporary modern day life actually is! Philosophical - yes, but certainly interesting!



More on the Bewcastle Cross can be found here: http://www.bewcastle.com/cross.htm



Photo: Nikon D700 FX. Lens: 24-70mm f2.8.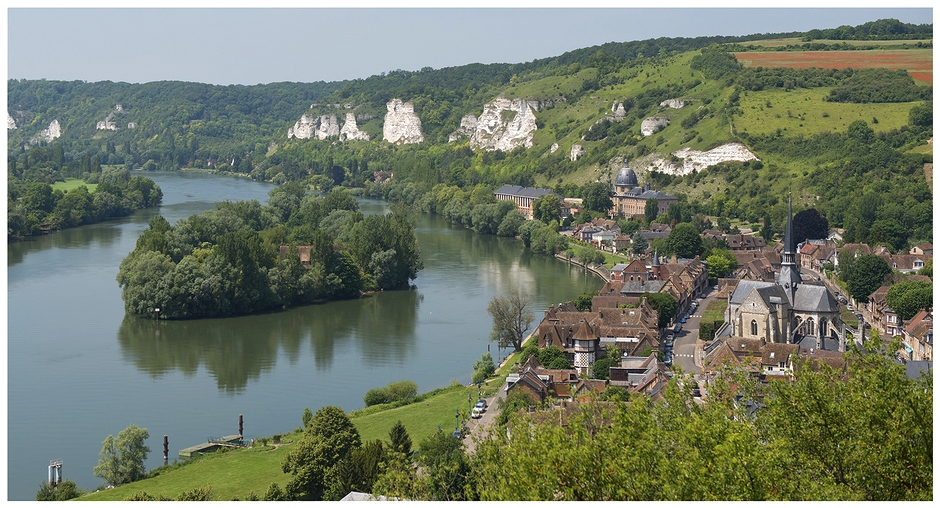 Above: The River Seine in Normandy at Les Andelys on a hot day in June. Taken from the ruins of Richard the Lionheart's Chateau Gaillard that dominates the town.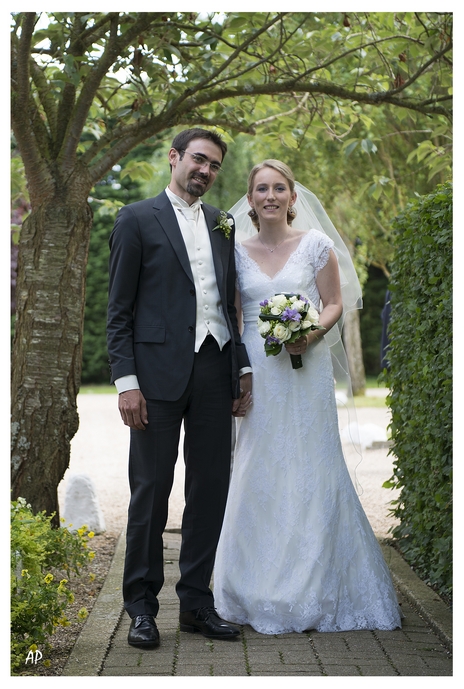 Right: A chance photo of a Bride with a lovely smile in Normandy as she leaves her hotel for her wedding on a warm and sunny June day in France.

Camera: D800. Lens 24-70 mm f2.8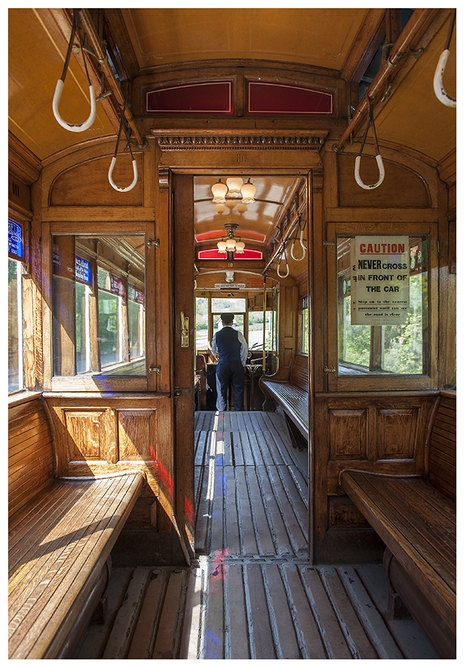 Early Summer 2012.

Summers in recent years have certainly not been good but this year in comparison has been definitely the worst for very many years. This June was reportedly the wettest on record and as we go into July there appears to be no sign of better days to come. The weather has had a very depressing effect on my various photographic projects and work.

Fortunately an invitation to a family wedding in France, as a guest rather than a photographer, meant that for ten days in June we were able to relax and enjoy a little bit of real summer in Normandy before returning to the gloom and floods of northern England.

Left: The newly married couple arriving at their wedding reception in rural Normandy after the marriage ceremony in Paris.
Camera: Nikon D800. Lens 24-70 mm f2.8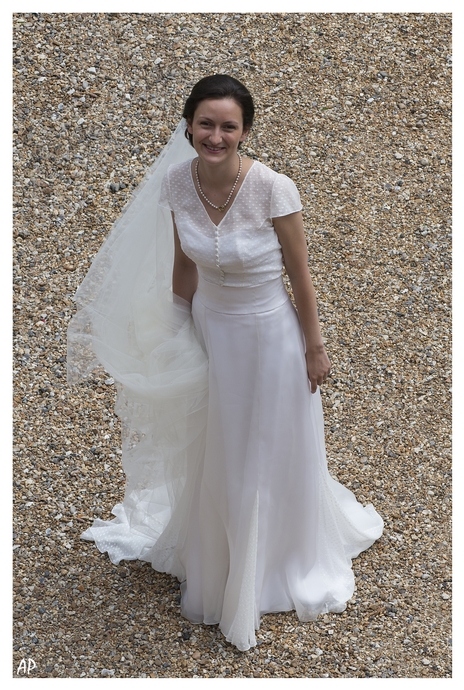 Spring 2012.

After a meeting with a client on a very warm and sunny day toward the end of May, we had the opportunity on a quiet afternoon to further explore Beamish Museum in County Durham. This is a fascinating industrial and social museum of national importance and well worth a visit.

The photograph on the left is of the impressive wooden interior of one of the several renovated trams that provide free public transport around the extensive museum site.

Camera Nikon D700. Lens 24-70mm f2.8



March 2012


Every now and then, in the world of photography, the unexpected happens and for me this was certainly the case this month.

I have recently been inundated, as other people have, with masses of emails promising me millions of dollars, in various languages, from some dying individual in Nigeria or other such place. Repeatedly hitting the delete button recently one morning, a particular email, partly in Russian, caught my eye as it contained a link to a site in the US where I maintain a small photo portfolio of some of my work. Far from promising me millions of Roubles in exchange for all my personal details, the email was in fact, a request for one of my mono photo-art pictures taken in Venice three or four years ago. Several emails later and I dispatched a large file, suitable for publishing, to the Hermitage Museum in St Petersburg, Russia; one of the World's most prestigious museums of the Arts. I understand it is to be published with full credit in the Museum journal this summer.

Interestingly, St Petersburg is often referred to as the 'Venice of the North' and there lies the connection to my picture. However, Venice is probably one of the most painted and photographed locations on the planet and despite going there on several occasions, specifically to take photographs, I still find it both surprising and pleasing to have my particular work selected for publication by such a revered establishment.

Another interesting fact that emerges from this latest request is that, looking back, I have generally had greater success with my black and white photographs than I have had with colour. I feel there is a certain sort of 'authenticity' that you get with a black and white picture that is hard to capture in colour.



Photo right: Ponte Sospiri (the Bridge of Sighs), Venice. Camera: Nikon D300. Lens 18-200mm, f3.5-5.6 G VR.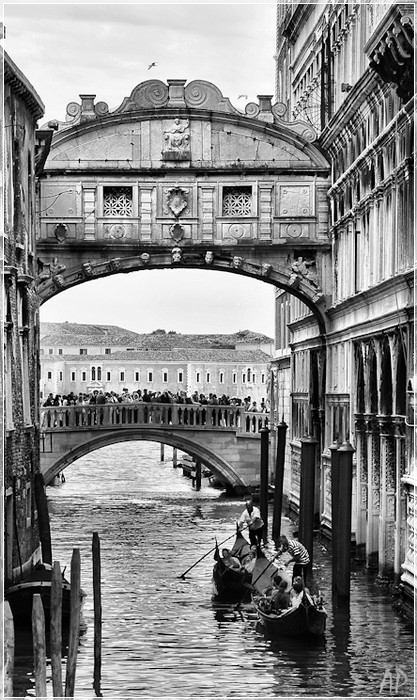 February 2012

Despite mounting opposition from all quarters it appears that the government are determined to press on with their controversial programme for wind farm development in our countryside. During most of January 2012 the UK climate was dominated by high pressure and very cold weather; energy was quite naturally in demand. However, the anti-cyclonic conditions that brought the cold weather also produced little to no wind. This situation is quite normal in UK weather cycles but unfortunately deprives wind turbines of the necessary ingredient to produce power when it is most needed. Wind power struggled at a critical time to produce even 2 percent of our national requirement and had to be supplemented by power generated by more controllable and reliable means. To my mind it hardly makes sense to place such unwavering trust in such a fickle, unmanageable and unreliable source of energy, especially when it has little to no impact on our carbon footprint and when all the subsidies are taken into account it is shown to be massively more expensive than conventional power generation. No wonder fuel poverty is increasing.

Photo: Extract from an artistic impression of the proposed wind farm at Middleton Burn in rural North Northumberland and as seen from the churchyard of St Mary's in the centre of Belford Village. The turbines are all over 400 feet in height.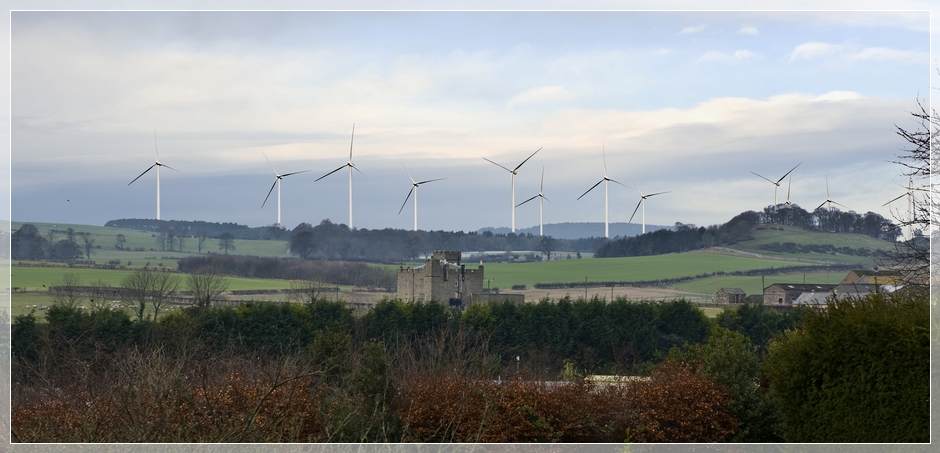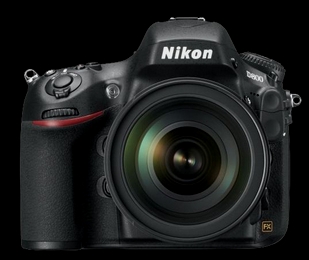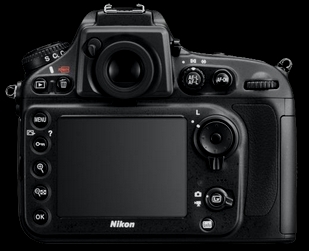 February 2012

Nikon have announced the successor to the D700 Camera. The new D800 has taken everyone by surprise in that it is a massive leap forward in specification terms and opens up a whole new can of worms in what is already a highly competitive field. The following is a copy of my blog on the WEX site:

Nikon have not just thrown down a gauntlet at the feet of their rivals but an entire suit of armour and, at 35MP, which is knocking on the door of the medium format dragon's den, a suit of armour might just be useful!

Not quite the half-dozen extra mega pixels complete with HD video that most were expecting and, to D700 owners such as myself, it comes as quite a major surprise. I can see the D800 scoring with the likes of the pro and semi-pro portrait and wedding photogs and the high resolution will attract the landscape shooters. I am still trying to get my head around where it puts the D4 in the scheme of things, but as shown in the past a high pixel count is certainly not, for example, a prerequisite of professional sports and fast action shooting. Mind you this will not be a 'duffers' camera that will help them 'shoot like a pro'; to get decent results only top quality glass coupled with a steady hand (tripod?) and understanding will work.

It will also stimulate a bit of a re-think into computers and in particular screen sizes for the large file handling.

It seems the pixel war has been re-ignited but if it prompts a constructive response from archrivals Canon then all is good in Photogland and the market is healthy, which in this day and age says a lot!

Mine's on order!


January 2012

Unlike last year, January has been relatively normal and without the drama of last winter.

The first important commission of the year was a wedding at Doxford Hall in North Northumberland. Weddings in January are not exactly commonplace, due mainly to the probable weather, but on this occasion the choice of date was excellent and the weather, although cold and frosty, was bright and sunny which meant that many of the photographs could be taken outside and against the backdrop of the Hall and gardens. Doxford is a popular country venue and, from a photographic point of view, has a lot to offer with a number of interesting and quirky locations for the bridal and other shots; it even has an extensive and intricate maze.

Modern wedding photography is changing and the traditional and formal family 'line up' shots are now giving way to a modern reportage style of photography where the day as a whole is recorded in pictures and where shoulder to shoulder family group pictures are almost incidental. This I have found to be the wish of the Bride rather than the design of the photographer. I am not a fan of contrived shots of people doing things that they would never normally contemplate and prefer to try and take pictures that reflect their real character. This of course requires the photographer to get to know the subjects beforehand, which might be easier said than done, but at the end of the day, is probably the most important ingredient when capturing the best and most personal shots.


Photos: Camera: Nikon D700. Lens: Nikon 24-70mm. f2.8.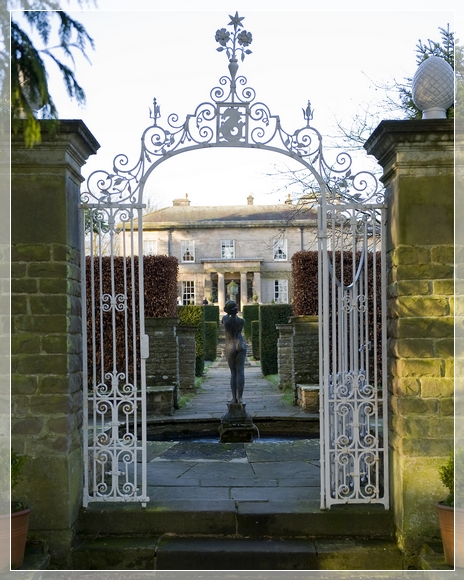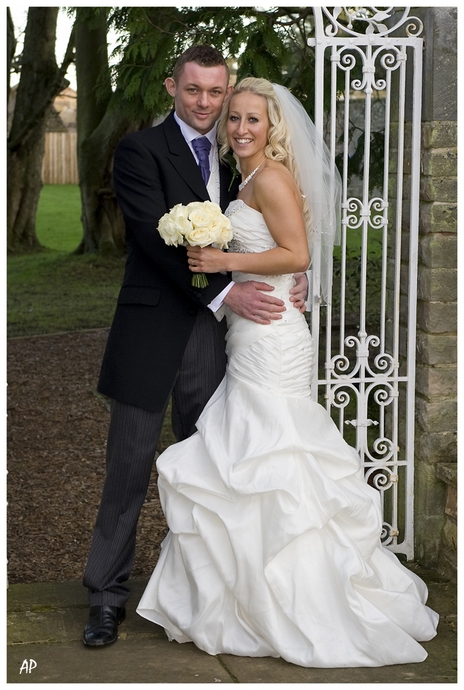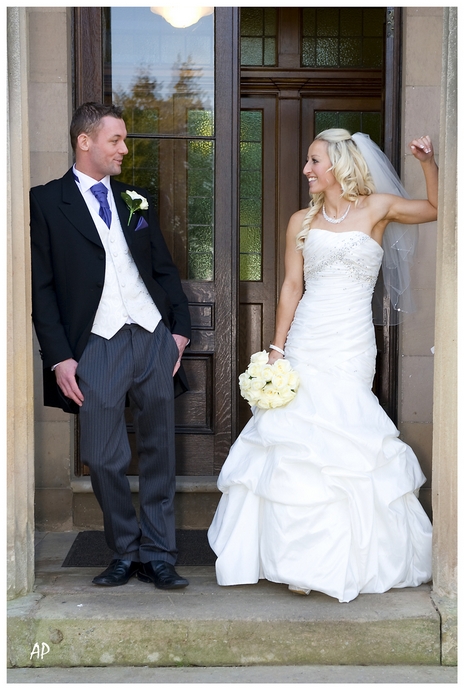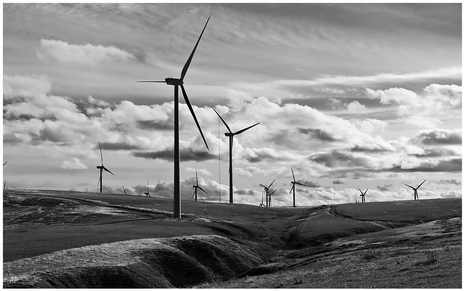 December 2011

The last few months seem to have been taken up with a fight with developers and landowners to prevent the insidious spread of commercial wind turbines into the unique and wide open spaces of the wild Northumberland landscape. Despite their supposed green credentials these turbines only benefit the landowner and developer. They are supported by a miscalculated and seriously flawed system of subsidies, paid for by the ordinary electricity bill payer, which will undoubtedly bring serious and increasing fuel poverty to many people, especially those living in our rural areas such as here in Northumberland.

Left: Aikengall and Crystal Rig wind farms in the previously wild and open Lammemuir Hills. Scotland. There are 101 very big commercial turbines so far commissioned in this loation alone. (Nikon D700. 24-70mm. f2.8 lens)


December 2011

It is very rare for a quick snapshot on a family day-out to coincide and be associated with wider national current affairs; but the photo on the right is an example of what can happen. It was taken at the nationally well-known Beamish Museum in County Durham on a day out with my small Grandson and family. It was subsequently uploaded to my gallery on Flickr and since then has received regular daily visits from all over the World. What's in a title?!


Right: 'News of the World'. Camera: Nikon D300. Lens 18-200mm f3.5-5.6 G VR.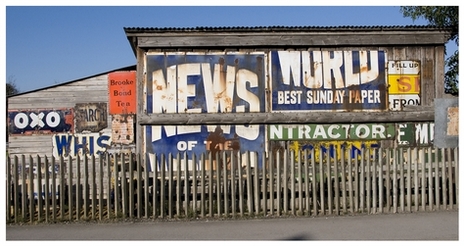 November 2011.
I was recently asked to provide a brief photo critique on a series of photomontage images that had been produced in support of an application for an industrial size wind turbine to be situated in the heart of the north Northumberland and adjacent to the Northumberland National Park. The purpose of the montage images was to show the impact of the proposal within the rural environment. The Agent acting on behalf of the applicants has described the consultants that produced the images as " highly experienced". Unfortunately and after only a very brief study of the material submitted it became abundantly clear that the description of " highly incompetent" would have been more fitting. The photographs demonstrated a complete lack of understanding of even basic photographic standards and principles. They also provided a whole new meaning to the expression "photo manipulation". There is little doubt that mediocrity has really arrived and I find it hard to believe that so called professional people can charge substantial fees for such sub-standard work. I am prevented by copyright from reproducing examples, but believe me they are bad!

Left: Hundreds of Greylag Geese return to their winter roost in the Breamish Valley in Northumberland. Nikon D300 with 18-200mm f3.5-5.6 G VR lens.


10th. October 2011

Henley-on-Thames is best known for it's rowing clubs and for producing World beating oarsmen who, in their turn, have brought back many medals from Olympic and World Championship events over many years. Less well known, but growing in stature, is the annual Henley Half Marathon, run in October through the picturesque scenery of the Thames Valley and the Chiltern Hills. There are many half marathons now throughout the Country with probably the best known event at this distance being the Great North Run on Tyneside. They all vary in character and the Henley event, with it's long hill climbs, provides a pretty good test for any long distance runner.

While supporting my own family in the event, I was provided with a good opportunity to take a few photographs of something different during a stay at Marlow, a short distance down the river from Henley.

Right: Runners from various clubs arrive at Hambleden Lock comparatively fresh, at the start of the Thames Tow Path section, about three and a half miles into the run.

Below: Samantha Amend, from Belgrave Harriers Club and already a well-established international distance runner, broke from the main pack before Hambleden Lock. She went on to win the ladies race and came 9th overall. (Photos: Nikon D700 FX with 80 - 200 mm f2.8 Nikon lens).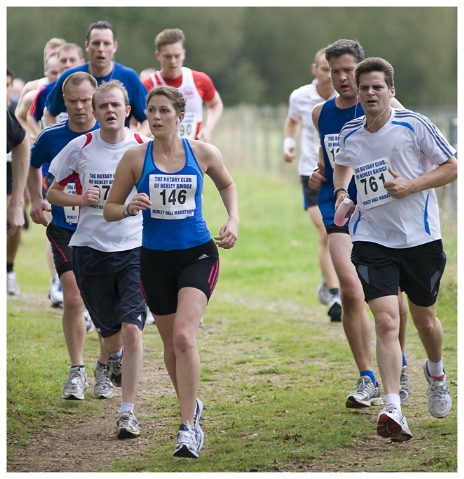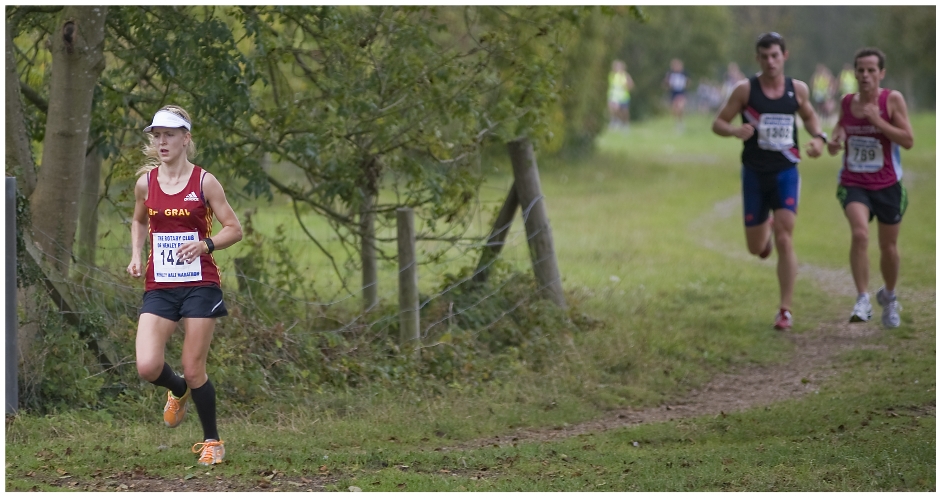 A very busy period taking a series of photographs and carrying out graphic work in a totally new and very different area of photography for me. I live in one of the least populated parts of England, on the edge of the Cheviot Hills and in a rural landscape that has seen little change in decades and has largely avoided the pressures of the modern day and age. It is the sort of landscape that is large and spacious and where people come to spend a week or two each year to find a little peace away from the normal pressures of life in other parts of the Country where such landscapes have all but vanished.

But someone somewhere - namely the Energy Minister Chris Huhne, has decided that, as few people live here and as the area therefore has no political voting significance, it is the ideal location for constructing monster wind turbines. In a recent visit he decreed that we would have to get used to them as he wanted to see hundreds constructed. The visual promise is one that will have an even greater impact on the rural scene than even the Enclosures Acts of two hundred years ago.

I have always thought of wind turbines as being 'green and clean'. They are certainly very elegant but , on digging beneath the surface a little, I soon discovered that they are not all that they appear. They are huge; heights of over four hundred feet and more are becoming the norm. They require considerable supporting infrastructure. They are not very efficient but they do earn massive amounts of money for the landowners, developers and manufacturers through the very generous incentives and high prices paid for feeding power into the National Grid. Electricity bills are already rising rapidly as, at the end of the day, it is the ordinary consumer who has to pay. It is very definitely a massive alien industrial invasion of the wild landscape of Northumberland that will only deepen and extend the current fuel poverty problem, whilst doing nothing for the view.

I have been asked to create a series of graphic artistic illustrations to demonstrate how the wind turbines will appear at various sites that have been proposed for development in the region. Having spent many hours measuring and calculating so as to get images reasonably accurate, I have been quite shocked to see the enormity of the impact of the proposals. It is very much an alien invasion of the landscape.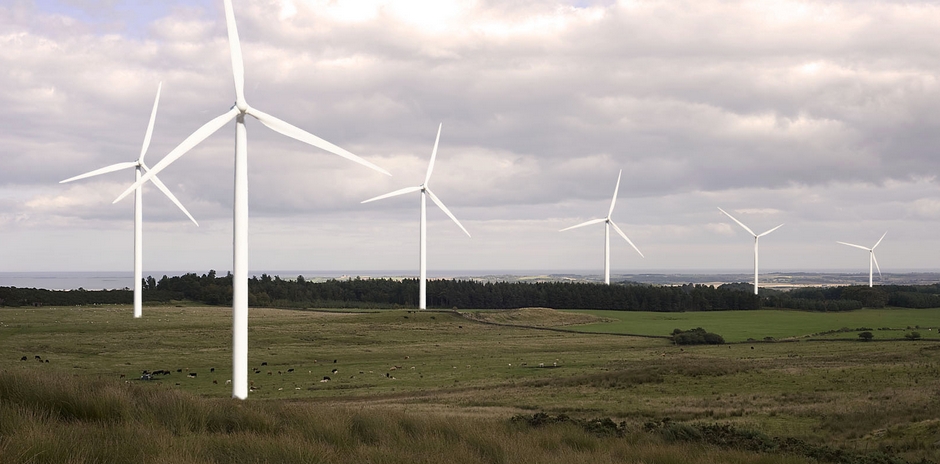 A graphic impression of the proposed Middleton Burn Wind Farm showing just six of the proposed sixteen turbines. The view is from the St Cuthberts Way footpath looking towards the Farne Islands and the Lindisfarne Nature Reserve on the Northumberland Heritage coast. The grazing cows provide a link to the size of the turbines.

September 2011

While surfing the internet recently, I was quite surprised when I came across a commercial tourism site that contained some interesting photographs; interesting in the fact that they were photographs that I had taken some five years ago. The trouble was they had been lifted from another internet site and used totally without my knowledge, permission or credit. This is not the first time that I have experienced such a blatant abuse of copyright; a year or two ago I came across one of my pictures that had been lifted and entered into an on-line photographic competition - in someone else's name.

In this age of internet based photography it is inevitable that people will download pictures that they like: I have no real problem with that providing the downloaded pictures are for their own private use. I do however draw the line at commercial downloading and use without even asking basic permission. This is theft and abuse of copyright and, like an increasing number of photographers, I will pursue such theft through the courts. I keep the original (RAW) file and EXIF of all my photos and it is not rocket science to prove copyright. After paying compensation and the court costs, the offending individual will probably realise that it is better and cheaper to follow the more conventional route to images via stock sites or a simple request to the photographer.

Right: Blawearie Cottages, Northumberland.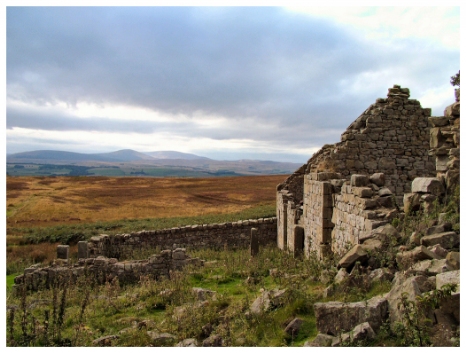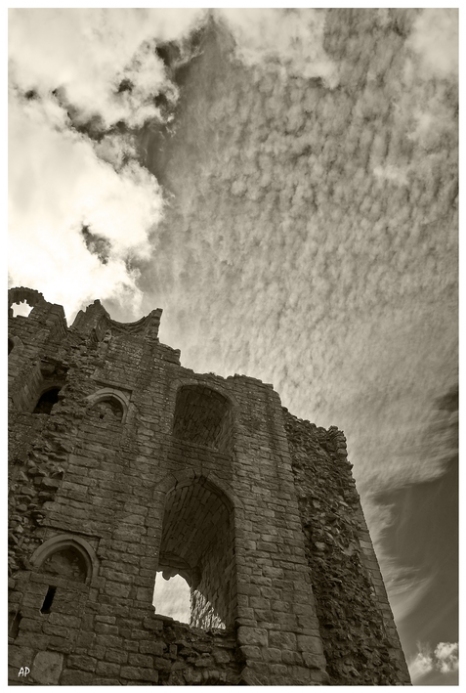 End of August

There are two photographic clichés that I have come to hate, almost with a passion: One is spot colour where an object or a person is picked out in glorious RGB in an otherwise monochrome shot and the other and even worse, is the long exposure treatment of water over rocks or waterfalls so that it appears unnaturally milky and white. There is a time and a place for both these techniques and that is not very often and a long way from me! I have in fact seen the milky water effect for real when a lorry laden with hundreds of gallons of white emulsion paint crashed and spilled it's entire load into an adjacent stream. The effect downstream was amazing and exactly what hundreds of photographic enthusiasts try to reproduce with filters, tripods and long exposures - totally un-natural, but in this particular case real!

As the entire population of the World now owns a camera of some sort or other, it is to be expected that when somebody does something a little different it will be copied and replicated to the point of oblivion. The problem is that photography in the digital age is now very popular and this fact in itself gives rise to a plethora of magazines and Ezines that are full of articles containing techniques and un-original ideas so that everybody can take photos just like the 'pros'. These articles are pedalled round and round and it is inevitable that cliché results.

There are lots of opportunities in the natural world to photograph things that do not require 'special treatment'; some aspects of nature I find often benefit from a very simple treatment, such as monochrome. There are for example, very few colour pictures of the Yosemite Valley in California that can compete with the monochrome work of Ansel Adams taken decades ago.

It is not that I oppose photographic manipulations and enhancements - far from it; it is just that I do not like cliché and especially cliché that, in my opinion, was not very good in the first place.

Photo left: 'Clouds over the Castle' . An interesting cloud pattern that seems to compliment the stonework at Norham Castle in Northumberland. (Camera: Nikon D700. Lens: Nikon 24-70mm f2.8)


August 2011

A fairly busy period which, despite some pretty dreadful August weather, provided lots of photographic variety and opportunity: Product photography, web images, portraits, local happenings and a request from a regional daily newspaper for a set of event pictures.

The emphasis was generally 'people' photography. This is the side of photography that has the most appeal to me. The camera can capture a few milliseconds of history that will never happen again and the challenge is to 'nail' that moment: Whether you have succeeded or not will become evident as soon as the shutter clicks.(See Joe McNally's book 'When the Shutter Clicks'). I maintain that a well captured photograph will often convey a much stronger impression of an event than several minutes of video.

I like to shoot with the aperture wide: With fast moving subjects in particular this has the advantage of faster shutter speeds and a shallow depth of field which is an important tool in defining the point of interest in the photo. The 'enthusiast' photography magazines constantly rattle out articles on 'DoF' (depth of field) and how to successfully blur the background (or foreground), but very few emphasise the importance of ensuring that the point of focus is absolutely pin sharp.

A big part of the challenge is capturing the 'right moment': be it an event or a wedding, there is a certain amount of luck in this area although luck can be very much reduced by experience and prediction of the moment. I shoot in bursts of three or four shots so as to get the best chance of a good result; however, I often find that the best shot in a series is in fact the first!

There are of course lots of other ingredients in a successful people shoot such as lighting - or lack of it, which all go towards making up the overall challenge.

Photo right: A Polish majorette at the Alnwick International Music Festival, Northumberland.
( Nikon D700 Camera; 80 - 200 mm f2.8 lens)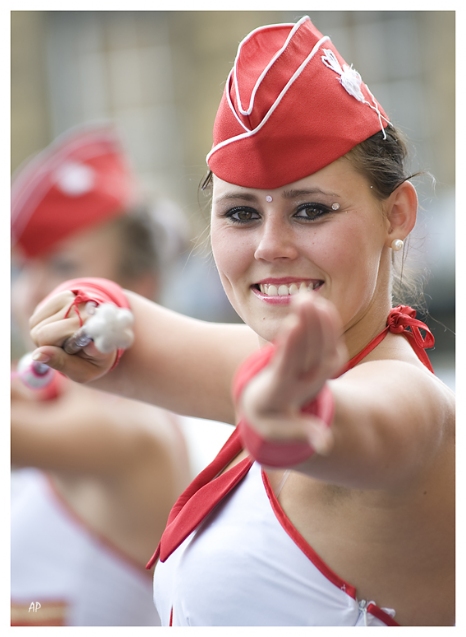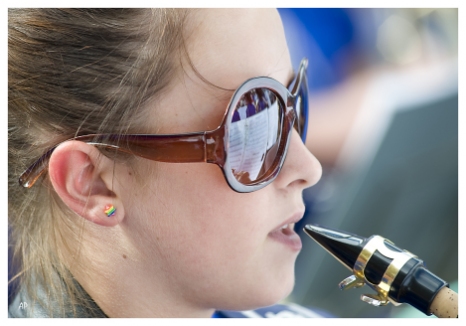 There is no doubt that as far as good 'people' photography is concerned, there is no substitute for good quality professional lenses. For instance, 'fast quality glass' is an absolute must for quality wedding photography. My Nikon 80 -200mm f2.8 lens is quite old by modern day standards, but the quality of the glass is without question and produces very sharp images with a smooth, high quality bokeh (blur) to the backgrounds. It also auto-focuses with lightning speed which is essential for fast moving event or sports photography.

Left: Close in on a saxophone player in a Polish orchestra at the Alnwick International Music Festival at the beginning of August. ( Nikon D700 Camera; 80 - 200 mm f2.8 lens)

Below: The start of a Terrier race heat at Glanton Village Show. Always a popular and seriously contested event at the show and very often surrounded by confusion and disagreement as to which dog actually won! (Nikon D700 Camera: Nikon 80 - 200mm f2.8 lens).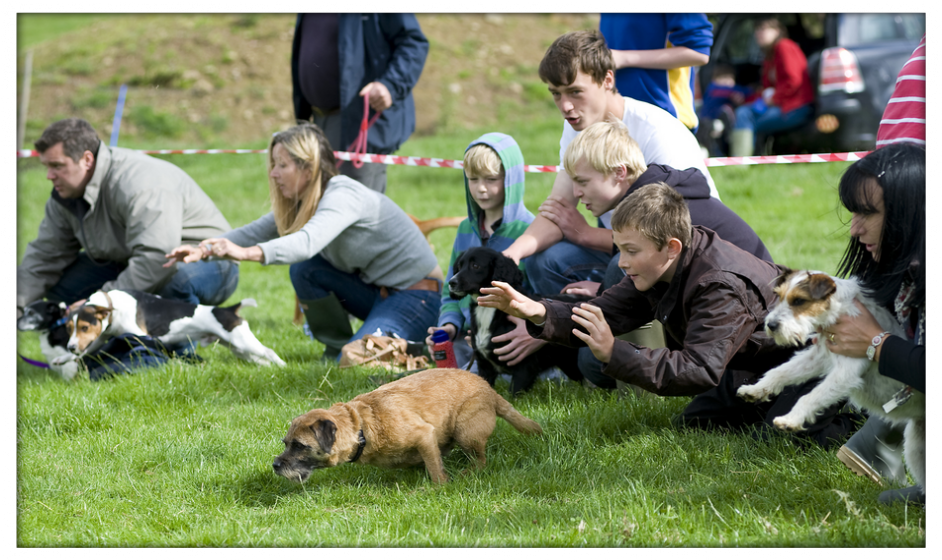 August means Alnwick International Music Festival which has been an annual photographic project of mine for several years now. The colour and action presents a superb and challenging opportunity for event photography with faces and costumes from all over the World. I intend to include a small library of shots on this site once this year's festival is over.

In the meantime I have received a number of requests from the Indian group SHILPAGYA, who are performing at this year's festival, and also from their friends and relatives at home in India, for me to include a few photographs of the group on this web site. I have therefore included a special area on the site for photos of the group at the Alnwick Festival. Please click here to go to the SHILPAGYA pages.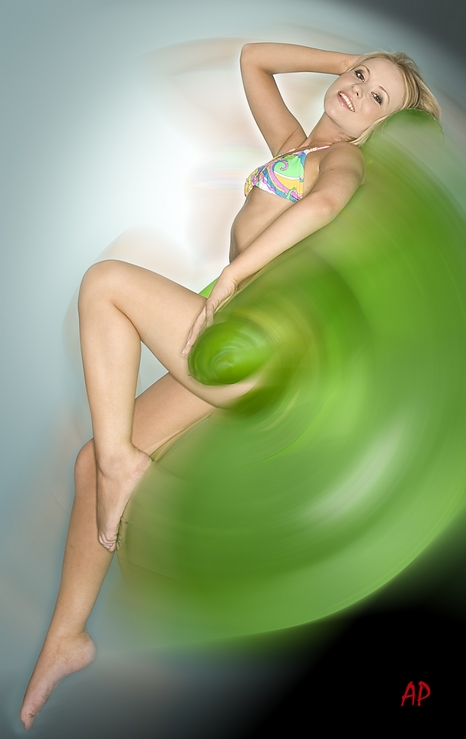 Mid Summer 2011

A recent visitor to my site commented that the majority of my photographs were not proper photographs in the sense that they were not 'as taken'. In his opinion they had been edited in Photoshop and therefore were not genuine pictures. This is a current and popular opinion and suggests that the idea of editing or manipulating pictures is a relatively new and easy concept and is a departure from the old standards of genuine photography where a photograph was unaltered and therefore 'never lied'. This could not be further from the actual truth.

Ansel Adams, one of the founders of landscape photography, once said, ' A photographer does not take a picture, he makes a picture'. Photographic editing and manipulation are as old as photography itself. From the Cotttingley Fairies to flying saucers, from tinting to masking, photographers have been editing and manipulating their pictures to depict the image they want the viewer to see for decades. In my mind, photography is an art form where the taking of the photograph is just a part of the process of producing the final picture.

In the past, the final image was the result of a variety of techniques used on the camera and in the darkroom. Now, in the digital era, most of the traditional techniques are now contained, more conveniently, in a computer photo editing programme, such as Adobe Photoshop. The actual concepts of photo editing remain the same; the judgement and skill remain the same; it is only the tools that have changed and have become more available to photograhers.

Perhaps the most consistent 'genuine' photograph is the amateur snapshot - and there is nothing wrong with that. In the days of film, the bulk of my photos were in the form of slides for projection and lecture purposes and these were very rarely edited.

In the current digital era and for the bulk of my photographs, I still try to keep editing to a minimum. However, I also like to make excursions into the world of digital art, where just about anything goes and pictures can often consist of a number of manipulated and blended images. The end result is not a photograph; it is a created and fictional picture based on real images and therefore belongs in the digital fine art category and not photography as such.

Left: 'Girl in a Swirl' A 3-layer Adobe Photoshop fine art manipulation and edit using one photograph.


Early Summer 2011

There is something very traditional about a May wedding, but in the modern age tradition is slowly vanishing. At one time the day was recorded in about twenty-five formal black and white photographs, in a white album, often with silver design work that had padded covers as thick and soft as air bags in a car. These days, the modern digital camera has changed everything. With no film or processing costs you can shoot just about everything with complete abandon. The albums are giving way to DVDs and digital photo frames and HD TVs and web sites are becoming a popular way of displaying the day. A separate video is of course now commonplace.

Although there is no doubt that a day recorded, as it happens, in reportage style, provides an interesting collection of photos, there is still a place in the photographic record for the more formal shot. The formal shot gives the photographer the opportunity for a little control over the proceedings and to inject a little more quality into the collection of images.

The photographer now has to do more than just take the pictures if he is to stay in front of the game. He has to learn the skills of photo-editing; he also has to develop web design skills so that the wedding photos can be accessed by all the guests and those that could not make it. He probably has to do a certain amount of graphic design so that the DVD cover insert looks attractive: etc. etc.

Right: An extract from the artwork for the DVD cover for a wedding this May. (Nikon D700 camera with 24-70mm f2.8 lens).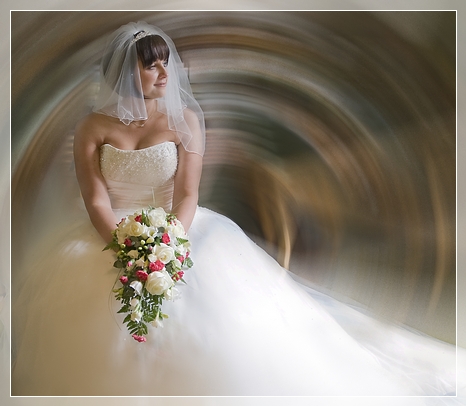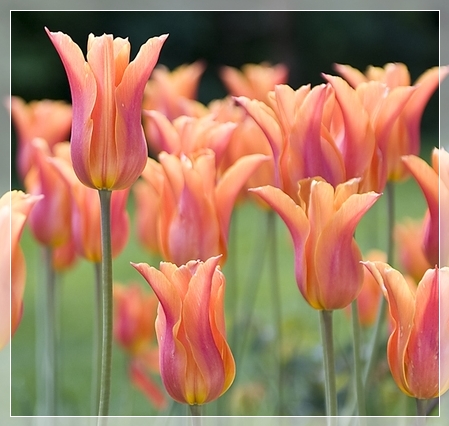 Late Spring 2011

So far, this Spring has been quite amazing as being one of the driest and sunniest on record in these parts and the other day, after a meeting to discuss wedding photographs with the Bride in the morning, my wife and I headed off in the afternoon to enjoy the sunshine and the gardens at the English Heritage managed property at Belsay Hall in rural Northumberland.

Although Belsay Hall itself is a rather austere building the gardens, and in particular the quarry garden, which leads to the original castle, are unusual and full of interest. At this time of year the annual succession of flowers is now well under way and at the time of our visit there were some spectacular displays of Tulips in particular.

To my mind the best and more interesting shots come from getting down to the herbage level, selecting the subject carefully and shooting with the aperture wide open to get maximum impact of the subject with a shallow depth of field. If the background is in shadow this can heighten the impact of the shot.

Left: Tulips in Belsay Hall Gardens, Nortumberland.
The photo was taken with a Nikon D700 camera with a 24 -70 mm f2.8 Nikon lens.

Spring 2011

A busy Spring with plenty of variety in my work which is what I like, especially after a winter held captive in the house by snow. Christenings, product photography, family portraits, publicity and biography portraits and with the wedding season just round the corner, there is not much spare time at the moment.

I have noticed recently that in this age, where people who don't take photographs are becoming an endangered species, there are an increasing number of 'in' comments around the world of photography. I think some people use them as a sort of elitism but, more often than not, I am left scratching my head. A popular comment that I have read and heard a lot of late is 'I only use natural light in my portrait photography'. Far from being awed, my reaction is to ask why, which I don't think is the response either expected or in fact wanted. The reasons are many and varied, valid and invalid, but that of course is not really the point of the comment being made in the first place!



Photo on right: William Mickleburgh - Actor.

Studio portrait taken using everything but natural light! Nikon D700 camera with 24-70mm f2.8 lens.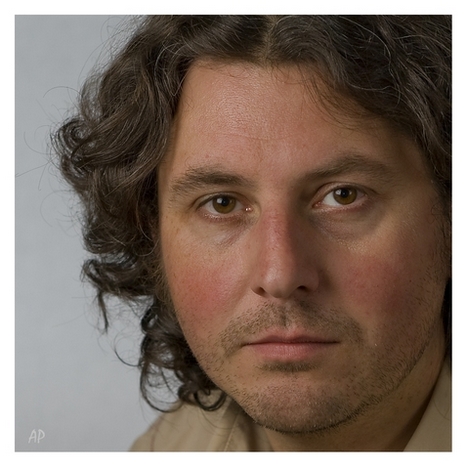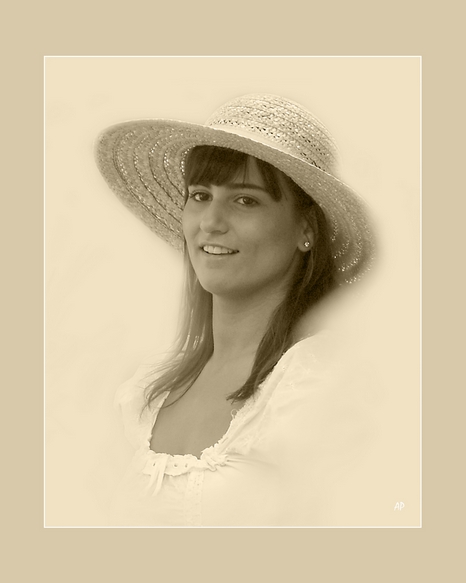 New Year 2011.

The snow dominated everything, up to and through the Christmas holidays and on into the New Year. Fortunately January produced milder conditions and the snow melted. Just as well really as, along with everyone else who owns a camera, which is now almost the entire population of the country, I had explored every possible and conceivable snowy photographic angle and was begining to go a bit stir crazy.

The long dark evenings provide a good opportunity to go back through countless computer folders of previous work. I have seen them many times before of course but exactly the same can be said of what is on television. When I start to look at portraits with a view to monochrome conversions using sepia tints I know that the snow has had a mental effect on me and I am probably slipping back into unknown Victorian times.

There is however a quality to the sepia tinted family photographs of old and to replicate the old enlarger and hand techniques using modern digital darkroom methods presents an interesting challenge. An important ingredient is finding a picture that is sympathetic to the 'sepia' treatment; modern dress and surroundings tend to look a bit ridiculous and is probably the reason why I have never bothered with digital sepia tinting previously, despite it's apparent popularity in the photography magazines.

The photo on the left was taken at the Alnwick Intenational Music Festival in 2007. It is an Italian folk dancer wearing the traditional clothing of her region. The conversion was done using Adobe Photoshop CS4.

Camera: Nikon D200. Lens f 3.5-5.6 18-200mm VR.

November 2010

This November brought some of the deepest and most prolonged snowfall that I can remember for this time of year. Here in Northumberland the climate is more like Scandinavia with over a metre of snow lying. There is no sign of a thaw on the way yet and there is a possibility that the snow may still be here at Christmas. As we saw a considerable amount of snow in the first few months of the year, the idea of global warming seems a bit far fetched.

The arctic conditions do provide a good opportunity for some seasonal shots. To get a good shot in snow conditions does present an interesting challenge with a bit of extra thought required with camera settings. The night-time picture opposite required a high ISO in order that a reasonably fast shutter speed could be used so that the falling snow appeared as flakes and not a grey blur as would have been the case at a lower ISO and slower shutter speed.

Camera: Nikon D700. Lens Nikon 24-70mm f2.8 lens. 1/50th sec . ISO 2500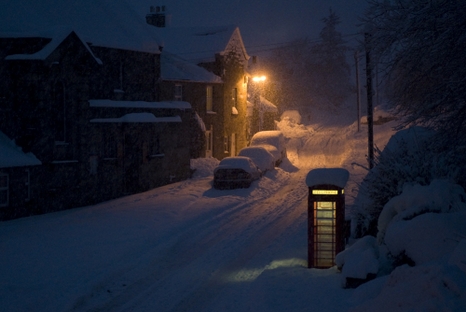 September 2010.

Fairly quiet month with one or two interesting projects interspersed with a trip down to London and other family matters. The main project was at the beginning of the month with a commission to photograph an entire village community to mark and record ten years on from the village Millennium celebrations. The photo was to be taken outdoors in the evening and involved about one hundred people. Those who organize such events rarely appreciate the problems of photographing very large groups of people very late in the day when the available light is likely to be very marginal. However all was well and the warm and late sunshine from a cloudless sky did all the heavy lifting without the need for any complex supplementary fill lighting. A reasonable picture was obtained in which the majority were looking and smiling at the camera. Quite amazing really as it is often very difficult, with very large groups such as this, to gain everyone's attention and to get them, at the very least, to look at the camera let alone smile.

The wedding bookings for 2011 are now coming in and with a photography lecture and further group photographs booked for October, life in retirement is getting quite busy.

Left: Liesl. (Nikon D700: 80-200mm f2.8 D lens)

26th August 2010.

After yet another disappointing summer, a few bright days toward the end of the month gave the opportunity to re-visit locations in Northumberland from the better part of twenty years ago. Rock climbing, crags and mountains were what it was all about all those years ago and when I would generally only point my camera at subjects that had a 'mountain' flavour. Everything now has of course changed, apart from getting older, but it is always fun to go back and re-visit places every now and again and of course take a few pictures.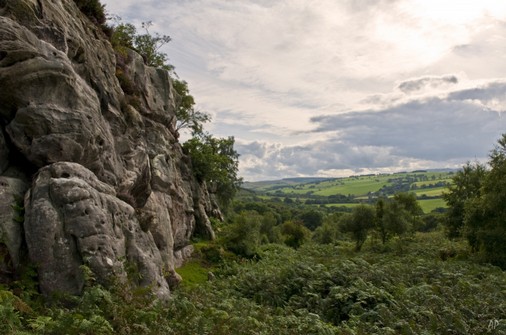 Above: Corby's Crag near Alnwick. This was once a popular venue for rock climbers, but the signs now are of a crag that is out of fashion and nature is begining to claim back the rocks.

Right: Solo climbing at Bowden Doors, one of Northumberland's best known venues that continues to pull the crowds to sample its testing bouldering problems. It is a place where the sun always seems to shine!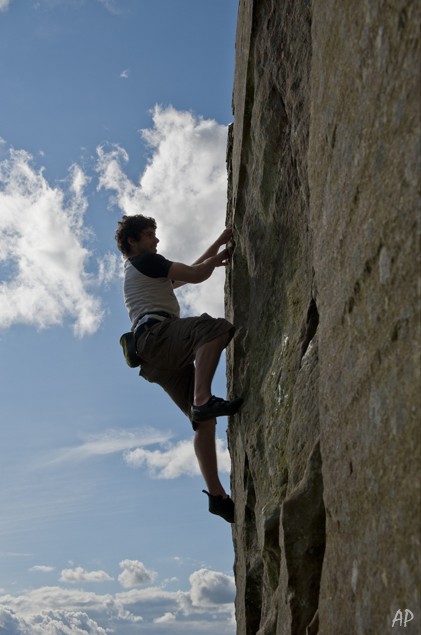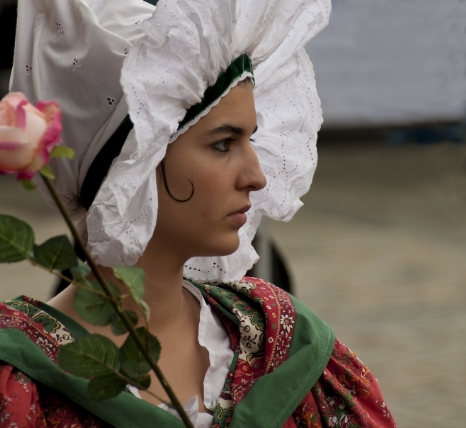 13th. August 2010.

I have spent the better part of the last three weeks out of action and with a very bad back coupled with a serious case of sciatica. The camera has not seen the light of day throughout this period.

Unfortunately this has meant that I have missed the Alnwick International Music Festival, which, as well as being very entertaining, is an absolute must for some very colourful event photography. It is the first time I have missed the week-long, open air and free festival for a number of years, which has always provided a spectacular parade of music and folk dance from all around the World and if you have not been is certainly worth a visit. The variety and colour of the various costumes alone are a delight. But such is life and the only compensating factor this year was that the weather was not up to much and three of the main groups were unable to attend at the last minute which gave the organisers a real headache.

Next year, with a bit of luck everything will bounce back to normal and the festival will go ahead without last minute problems. It is a very worthwhile fun event that everybody enjoys and long may it last!

The picture on the left is from the Festival last year. A French traditional dancer waits to go on stage in the market place. (Nikon D300: 18-200mm f3.5-5.6 VR lens)

23rd. July 2010. Joe McNally seminar at The London Business Design Centre, Islington.

Joe McNally, author of 'The Moment it Clicks' and the 'Hot Shoe Diaries', is probably one of the best known photographers and photojournalists around today. Shooting in the 90's for 'Life' magazine and for many years for 'National Geographic', Joe is probably best known for his iconic series of photographs shot in 2001 at 'Ground Zero'.

Joe has now teamed up with Photoshop Guru and trainer, Scott Kelby, and the London seminar was an exploration of Joe's particular location lighting techniques. It was attended by photographers from not just the UK but from countries all over Europe and Scandinavia, who had flown in just for the occasion, such is his reputation.


Thoughts on the Joe McNally Seminar.

This seminar was like no other I have attended and was very much an American production with even a hint of Holywood! Big screens, very shiny equipment, top class UK models and a very professional support team. But Joe himself is very down to earth with a very easy lecturing style. It was a day of continuous information and demonstration with a very real insight into the management and problems of photographic location lighting from simple arrangements to the very complex.

Joe shoots Nikon, as I do, and as I have also read his book 'The Hotshoe Diaries', I found that I could keep up with the high speed information pace more easily. The day was mainly directed toward the use of off-camera flash and how to achieve the maximum effect when using small wireless speedlight units on location. Joe takes speedlights from simple one or two unit arrangements to extreme limits, using multiple units in complex arrays modified with soft boxes, gels, reflectors, tri-grips etc, etc. All in all it was a very good day, but what struck me most was Joe's basic approach to setting up a shoot and establishing, by logical and analytic progression, the best capture.

If you are into location lighting then Joe's seminars are definitely recommended.

July 9th. 2010. A wedding to photograph at Linden Hall, Northumberland. This was a happy event at a good photographic location and, as it was a small wedding, it was much easier to manage the group shots etc. The weather was good; a little overcast so not too much contrast for the outdoor pictures: Everyone smiled at the right time and seemed to enjoy their day, including the photo sessions; even the registrar went out of her way to make sure I could get the best angle during the ceremony. I took over 500 shots, which after selection and editing etc, gave about one hundred album photos consisting of a mixture of traditional group and modern reportage style pictures. Two cameras used: Nikon D700 with a 24-70mm f2.8 lens and a Nikon D300 with an 80-200mm f2.8 lens. I enjoyed the day, even more so as I do not really consider myself to be a specialist wedding photographer! The Bride has now seen her photographs and I am happy to say is very pleased.

Wedding photography - some thoughts. The advantages of a portrait session, when compared to a wedding, is that the photographer has control and can happily mess about with lights, softboxes and the rest of his gear until he has captured the shot he wants or the client has died of boredom. Weddings frighten me; corrupt cards, lens failures, cameras that stop working for no explainable reason etc, etc. Of course when everything starts rolling you have got to roll with it: you can hardly shout 'cut' and then do a re-run after changing to a fresh battery or finding a replacement camera that works. You have no choice in respect of the venue or the lighting or the people and have simply got to work with the scene that presents itself in front of your lens. My instinct is to avoid weddings, but if you get backed into a corner and agree in a rash moment to take the pictures then, in my mind, the most important ingredient to a happy outcome is preparation. Make sure you know well in advance what the bride wants and expects; visit the venue beforehand, take a few pictures to explore the light and possible locations. Also make sure you have the right gear; are you allowed to use flash? Have you got one or two fast prime lenses? Make sure you have spare cards and batteries ready to go. It is also very sensible to have more than one camera for obvious reasons. The main message is not to leave anything to chance because if you do you will be sure to find Mr Murphy on the guest list!